CARPET
Wide variety of styles

How to get the best carpet for your home
Carpet is, and always will be, one of the most popular flooring materials for the home.

Richmond Carpet Outlet is now going into its 29th year of business and we're proud to say we have one of the largest flooring inventories, carrying everything from laminate to hardwood and tile.

We know it can be both exciting, and overwhelming to shop for this carpet with all the colors, styles, fibers and construction available for this flooring.

That's why it's so important for your carpet flooring retailer to understand your lifestyle and work within your budget.

Our service includes both residential and commercial installations. We offer a free in-home measuring.

Be sure to explore our carpet store. Our flooring showroom is in Richmond, IN and we service Richmond, Centerville, Cambridge City, Eaton OH, Connersville IN, Rushville IN, and Winchester IN.

Quality doesn't equal weight
What you need to look for is density, which is how closely the fibers are tufted together. Bend a sample card backward. If you see a lot of white space, it's a lesser grade. Always buy the best you can afford.
Other things to know
There are also silk and blends. Triexta is relatively new and is said to have similar strength as nylon. It also has the stain protectant built right into the fiber, so it's permanent. PET is made from recycled plastic bottles and food containers. 
Fibers. There are four main ones, including all-natural wool; nylon, well known for its strength, but you will need to apply stain protectant from time to time; polyester, which has excellent stain resistance, but not as much durability and olefin, which is stain, mildew, and fade resistant, economy-priced, but not as durable.
Carpet pile: Low pile has a smooth surface and the loops are tightly woven together. It's easier to clean and better for high traffic areas like stairs or living rooms. High pile rugs have long, loose fibers and they're fluffy like the shag and are better for low traffic.
Not all soft surfaces work for every space. Every room has different needs and priorities, and the rug needs to meet those. Just be sure they all coordinate well.
You can have it if you have allergies or asthma. According to the Carpet & Rug Institute, studies show that the fibers trap pollutants and particles where they'll remain until deep-cleaned.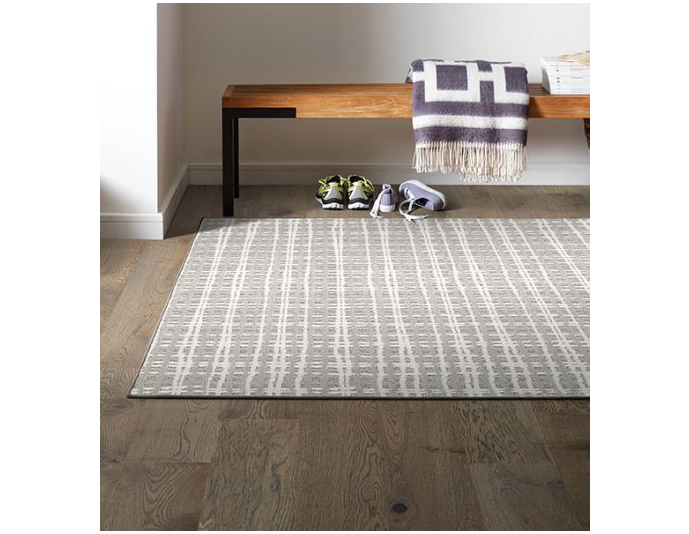 We offer a wide variety of carpets for your home and business! Give us a call or stop by the store for a free carpet measuring. We can also prepare samples for you and help you select the best carpet for your needs. To learn more about carpet fibers and different types of carpet, Click Here.

Concerned about allergies? You can get all sorts of helpful information from The Carpet and Rug Institute.

Selecting a carpet for your home is the first step, but you'll want a quality carpet pad. Click Here to read more about the importance and benefits of a carpet pad in your home.

Carpet maintenance is easy to understand, and properly maintaining your carpet will give you many extra years of beautiful, comfortable flooring. To find out more about carpet maintenance, Click Here.

And if you'd like to read what industry experts suggest when it comes to purchasing the best vacuum cleaner for your carpet, Click Here for a great resource!
Contact us to get started!
No obligations — let's discuss your project and see how we can help!
Request Estimate
Let one of our experts help you find the perfect floor!
Success!
Thank you! We'll be in touch shortly.