Blog > Can you have luxury vinyl plank flooring in a basement?


Can you have luxury vinyl plank flooring in a basement?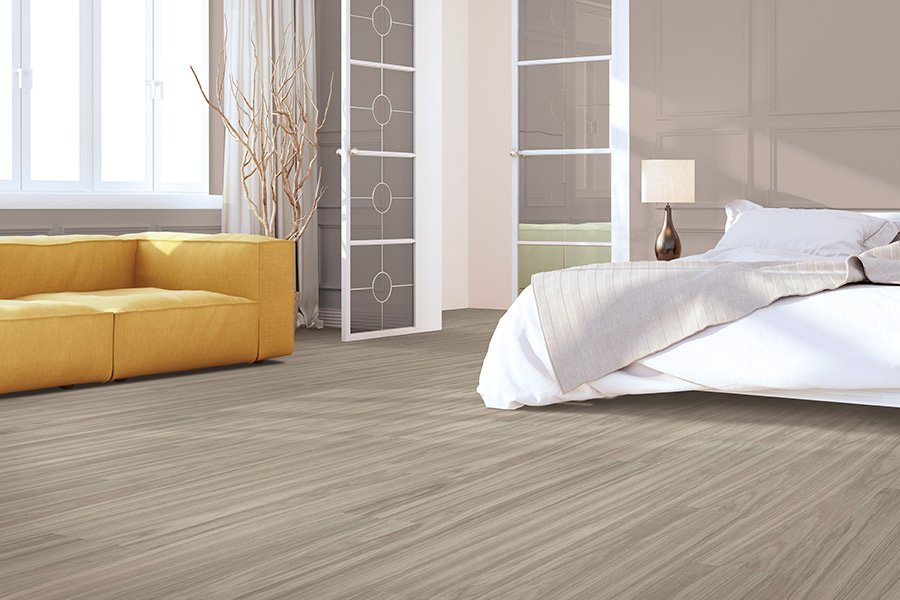 Luxury vinyl is a tremendous floor covering that has many benefits that can function all at the same time. You'll find it to be durable, with stunning visuals, and a lifespan that will serve you well for many years.

One of the best characteristics of this floor covering is that it offers 100% protection against water damage with the right core material. That means it's a perfect choice even for basement rooms.

Vinyl plank is a beautiful option for your home

Vinyl plank is an excellent option for even the busiest homes. The durability provides resistance to scuffs, scratches, and all kinds of daily wear to leave your floors looking superb.

If you choose a luxury vinyl core material such as wood-plastic composite (WPC) or stone plastic composite (SPC), you'll have complete protection against all kinds of water damage. This pays off not only in basements but also in laundry rooms, kitchens, bathrooms, and foyers.

While durability is an essential feature for any floor covering, these vinyl floors also have beautiful visuals that cater to every décor. Choose the fantastic look of solid hardwood or natural stone that looks just as stunning as the real thing.

You'll find that these floors are quick and easy to install, with the installation method depending on your specific details. They are also just as easy to maintain, with little necessary cleaning requirements other than sweeping and mopping when necessary.

Enjoy a lifespan that averages about 20 years with this floor covering. For even more information on the characteristics and advantages of these floors, visit us today.

Let us help you find the best luxury vinyl flooring

At Richmond Carpet, we proudly serve Richmond, Centerville, Cambridge, Eaton, Connersville, Rushville, and Winchester. We invite you to visit our store in Richmond and find out which luxury vinyl plank flooring and services are best for you.